Free Content
Last week I wrote about how Glassdoor leveraged backlinks to unlock a great content moat.
Some people reached out asking me for examples of how data driven content can drive backlinks so I dug a bit deeper into Glassdoor's archives to better understand what content helped put them on the map and how this content supported their SEO / backlink growth.
A few key trends stood out for me as it relates to the type of content that gets links:
> Make sure the data is helpful / useful
> Make the story evoke emotion
> Make the data exciting
> Connect it to a cause
> Inject humor into it
> Use the ego
> Timely info
The first idea "make the data helpful or useful" is one of the most powerful ways to create content worth reading across the board. In a NYT study from a few years back, respondents to a survey about social sharing pointed to this as being the number one reason why they share content online.
According to the study, 49% of respondents share content as it allows them to inform others of products they care about and potentially change opinions or encourage actions. However, they don't stop here. 94% of respondents also said that they carefully consider how the information they share will be useful to the recipient.
This isn't just why you and I share content.It's also why journalists write stories. Journalists and reporters create content that they believe is likely to add value to the readers of their publications. If you, as a content creator, can use data to tell more interesting and headline-worthy stories — the more likely a reporter is going to cover the topic.
The second idea is ensuring that your data driven content stirs up emotion…
Glassdoor does this to perfection. In 2015, they wrote a piece titled "San Jose Best City To Work In; Glassdoor Employment Satisfaction Report Card" → Why is this brilliant?
It's brilliant because the population of San Jose is roughly 1M people. And most of those people work in San Jose and would want to encourage their family members and friends from out of state to move there. After reading this headline; employees and employers alike are going to spread this content on their social media channels and journalists will cover it.
Why?
Because stories like this build a sense of pride.
It's why millions of people click on surveys like: "Only REAL Fresh Prince Fans Will Know Why Will Is Making These 11 Faces" → Because they're PROUD of the fact that they're Fresh Prince fans and they want to show all their friends how much they know. As a San Jose resident, you're going to feel proud that your city (even if you had little to do with it) is ranked as the best place to work.
It's content gold.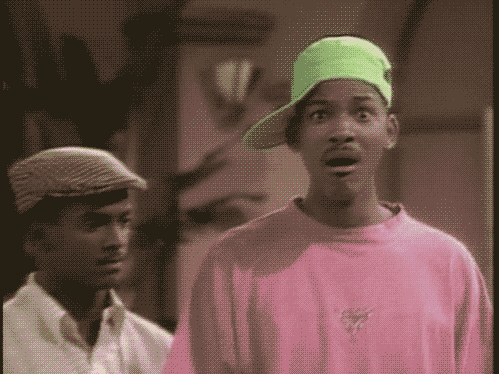 Another example of Glassdoor's data brilliance is in a piece they wrote about the "Top 25 Most Difficult Companies To Interview At" → This content is backlink / social sharing gold.
Some of the companies on this list are going to view it as a good thing. They'll share it as a badge of honor and be proud of the fact that their interview process is more difficult than running a marathon. In fact, the piece was actually picked up by Forbes and Business Insider when they went live with it.
The content would also be shared by people in the HR industry. HR professionals would share this and start a dialogue around whether or not they believed organizations should have difficult interview processes. The content feels negative at first glance but data doesn't really have an opinion.
That's what journalists and readers are for…
In another piece, Glassdoor shared data surrounding the 25 Highest Paying Companies For Interns. The study found that some interns in tech were earning $7,000 per month. Now depending on the reader of this data — this could be seen as a positive thing (interns are getting paid) or negative (interns are getting paid more than me). One media publication took an emotional spin that was sure to turn heads: These Tech Companies Pay Their Interns More Than The Average US Worker…
How do you think the average US worker responded?
They were furious.
They pulled out the anti-tech pitchforks and screamed on social media about how ridiculous these wages were. The negative angle created by a publication set this data on fire and allowed the story to spread around the internet within hours of the data going live.
There's a common saying in media:
If it bleeds… It leads.
And the idea here is simple:
Negative stories generate eyeballs, engagement and clicks.
Ryan Holiday wrote in his book Trust Me, I'm Lying:
Things must be negative but not too negative. Hopelessness, despair—these drive us to do nothing. Pity, empathy—those drive us to do something, like get up from our computers to act. But anger, fear, excitement, or laughter—these drive us to spread. They drive us to do something that makes us feel as if we are doing something, when in reality we are only contributing to what is probably a superficial and utterly meaningless conversation.
And for Glassdoor; many of the reports that they publish have just the right amount of slant to arm journalists and reporters to pull something negative from them. But it's not just negative content. Some of the content that Glassdoor published to generate backlinks and engagement was actually more fun and light. For example, right before Valentine's Day, they published a study titled: Glassdoor Survey Reveals One In Ten Have "Made Love" In The Office.
Again…
This piece had no opinion from the Glassdoor team.
It allowed journalists and the public to do that for them. But the data itself was sure to evoke emotion, make people laugh (or raise an eyebrow) and it just so happened to be right before Valentine's Day.
Trust me. That was planned.
Seven years ago, I coined the phrase Reactive Storytelling describing it as the intentional integration of a top of mind story or idea with a compelling marketing message that your audience finds relevant and compelling. 
This is exactly what Glassdoor did when they published this piece.
They took a top of mind story (Valentines Day + Love) and combined it with a compelling marketing message (A survey about who made love at work). The result?
An article worth sharing.
But not just sharing.
Worth linking to.
Data driven content is one of the most highly linkable content assets because journalists are always on the hunt for interesting stories and hooks. If your product can contribute to the data that journalists are referencing and talking about — it can do wonders for your brand. If your product doesn't create data — that's okay. You're not out of luck. You can create your own datasets. You can run surveys. You can analyze public data. You can partner with universities to conduct studies. You can get creative and come up with a way to capture qualitative or quantitive data worth talking about.
That said…
I get that for many of us; the biggest challenge here is time.
You already have a lot on your plate. You already have a lot of tasks to check off. And you already have a lot of projects in the backlog. So putting 'data-driven content' on your todo list might feel challenging.
I get that. So… Get in touch with me.
Drop a comment and let Foundation help brainstorm, research and develop data driven content that will help your brand stand out. And if now isn't the time… All good. Check those other items off your todo list and go get'em.
I'm rooting for ya.
Did you enjoy this post?
Excepteur sint occaecat cupidatat non proident, sunt in culpa qui officia deserunt mollit anim id est eopksio laborum. Sed ut perspiciatis unde omnis istpoe natus error sit voluptatem accusantium doloremque eopsloi